EasyGit is your personal Git server on iCloud. Use your favorite git client to pull and push as usual and everything will be stored safely on iCloud, available on all your computers.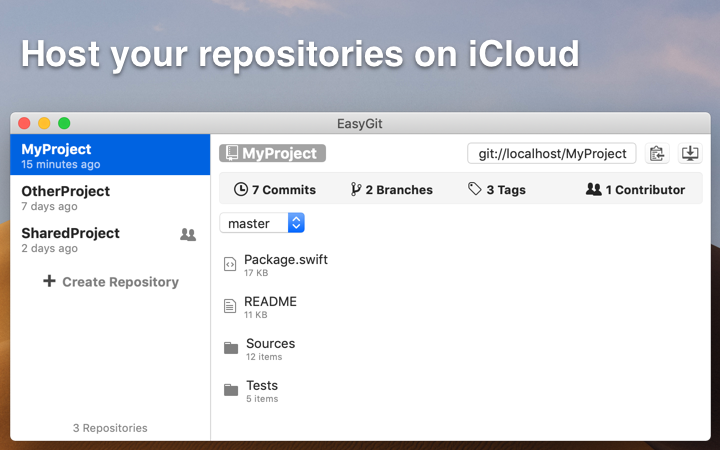 Collaborate with others
All your repositories are private by default and only accessible by you. Need to collaborate with others? Send them an invitation to give them access.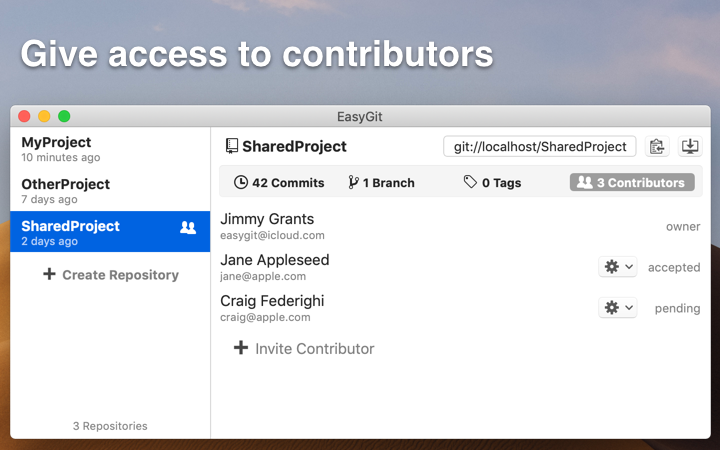 Secure
EasyGit is sandboxed and never touches your repository directly. It also never makes an outgoing network connection. We don't use analytics and we don't track you. Don't take our word, see our sandbox Entitlements.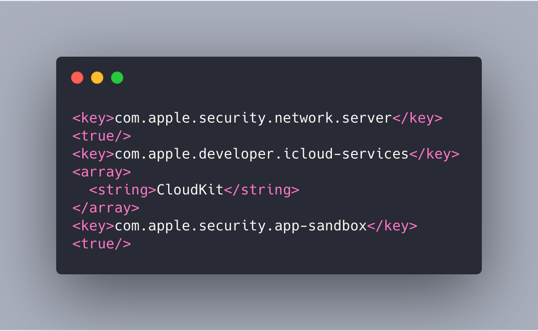 Available in Dark mode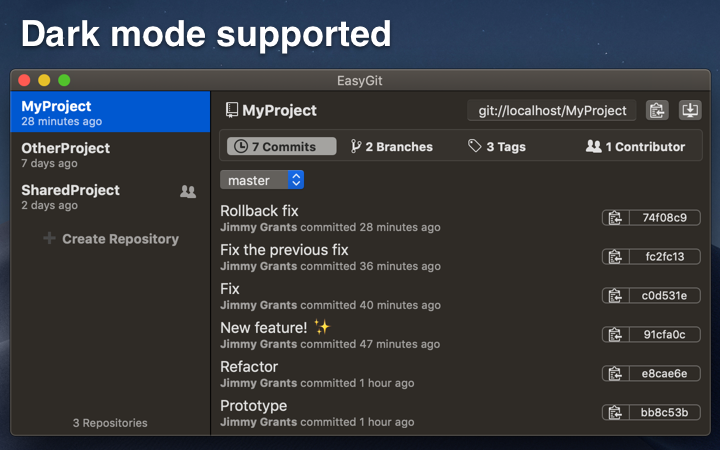 No subscriptions
You only need to pay for EasyGit once, there are no in-app purchases or subscriptions.
No accounts
You don't need to create a new account to use EasyGit, just use your existing iCloud account. You are probably already logged in.
No maintenance
You don't need to maintain any servers, edit configuration files, or worry about security updates. Everything is securely hosted on iCloud.
No limits
EasyGit sets no limits on size, number of repositories or number of contributors. You are only limited by your iCloud free space.
No lock in
Since this is git, you always have all your data. At any time you can push your repositories to another server, no migration necessary.
Get started
Download now
Or download the Trial
Requires Mac OS X 10.12+. Trial version limited to 1 repository, no time limit.